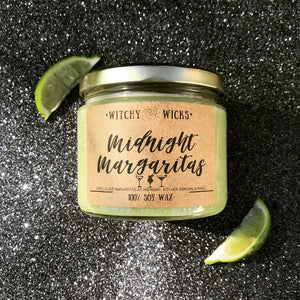 Eye of newt, toe of frog, wing of bat, tongue of dog.
Adder's fork and blind worm's sting…
Barbados lime is just the thing.
Fragias salt, like a sailors stubble…
Flip the switch, and let the cauldron bubble!
Smells like Midnight Margaritas!!
Crisp aldehydic accents add dimension to this super fantastic citrus blend. Hints of sweet orange balances with tons of juicy lime as sweet creamy vanilla finishes the blend.