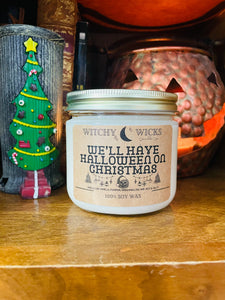 We can live like Jack & Sally if we want 🖤

& in the night you'll wish the aroma of luscious buttercream, roasted pumpkin, spiced cinnamon & creamy marshmallows would never end

CANDLE CARE:
Your candle has a memory. Allow it to burn for a few hours the first time you light it to create an even "melt pool" across the top. This ensures that your candle burns evenly and for its full life. Trim the wick to 1/4" each time you light for a clean burn. Always burn within sight, and keep away from flammable objects, children and pets.